So you're about to begin your dining room decor. You could go ahead and just select colors, patterns, furniture, and fitments that you happen to like. There's nothing wrong with that. But if you take a step back and ask yourself a few basic questions, you might get a clearer idea of how to go about your dining room decor.
Dining Room Decor Questions to Ask Yourself
When you decide on a style for your room, think about how it will blend with your eating habits, whether it will be functional or for entertaining, or both.
Will it mostly be used during daytime or nighttime, summer or winter, or all of these?
If it's for your family, how many of you are there, and will it be a mix of ages?
For entertaining purposes, how many of you would there be at any one time?
Do you prefer an informal way of entertaining, or a more formal one?
Do you have an idea of the mood or atmosphere you want to create?
Knowing the answers to these questions won't give you an instant solution, but as you plan all the details of your dining room decor, you'll have a much clearer idea of what you're trying to achieve.
Practical Features
1. The Table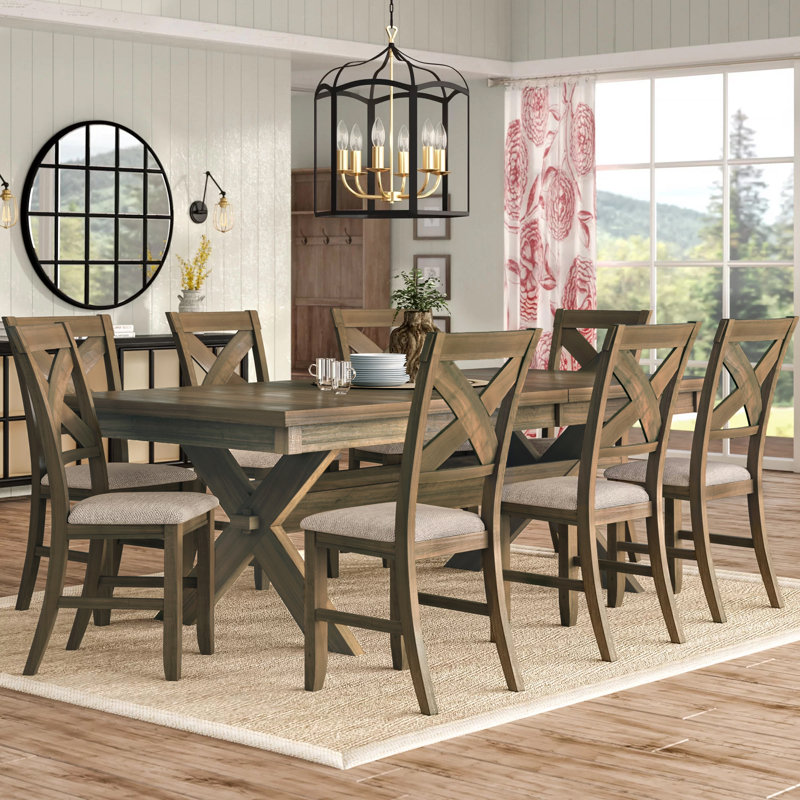 If your space is limited, you may find a round table that allows you to seat more people comfortably. It's also easier for everyone to take part in the conversation, unlike a long rectangular table where you can only converse with those opposite or next to you.
It may not be a problem for you, but a round table also gets rid of the decision as to who sits at the head of the table…
If your round table is a pedestal type, then you can also easily squeeze in an extra guest if necessary.
Be aware that if a table is too small, you won't have enough room for all the dishes (and guests to move their elbows). If it's too big, guests may have to shout at one another, especially if they are elderly, and passing items could present quite a challenge.
Now you can see that the size of the table you select is influenced by the size of your room and the number of people to would like to seat at any one time.
2. The Floor
Your choice of flooring will be influenced by whether you want a formal or informal room, and on the atmosphere you want.
If it's a practical room for your family (including small children) you might want a hard floor, such as tiles. For a formal room for entertaining friends for evening dinners, you might want to consider carpets and/or rugs.
3. Storage
You'll need ready access to table mats, napkins, glassware, and silverware, so it's a good plan to have these stored where they are easily to hand.
A sideboard is an obvious choice of furniture, but you could also have cupboards and shelves. If you have a chimney breast these could be placed either side.
Glass-fronted cabinets are a good idea so you could display your china and glass.
Color and Style
The colors you select and the style of the room will greatly depend on your choice of formal or informal, and the atmosphere you want. You might find it helpful to look at three types of room.
1. Occasional
This is where you want to use a room for more than one purpose. For example, you might have a room which you mainly use as a study, but occasionally want to use it as a formal dining room. So you would probably concentrate on the dining room decor aspect, and not worry too much about then using it as a study.
2. Family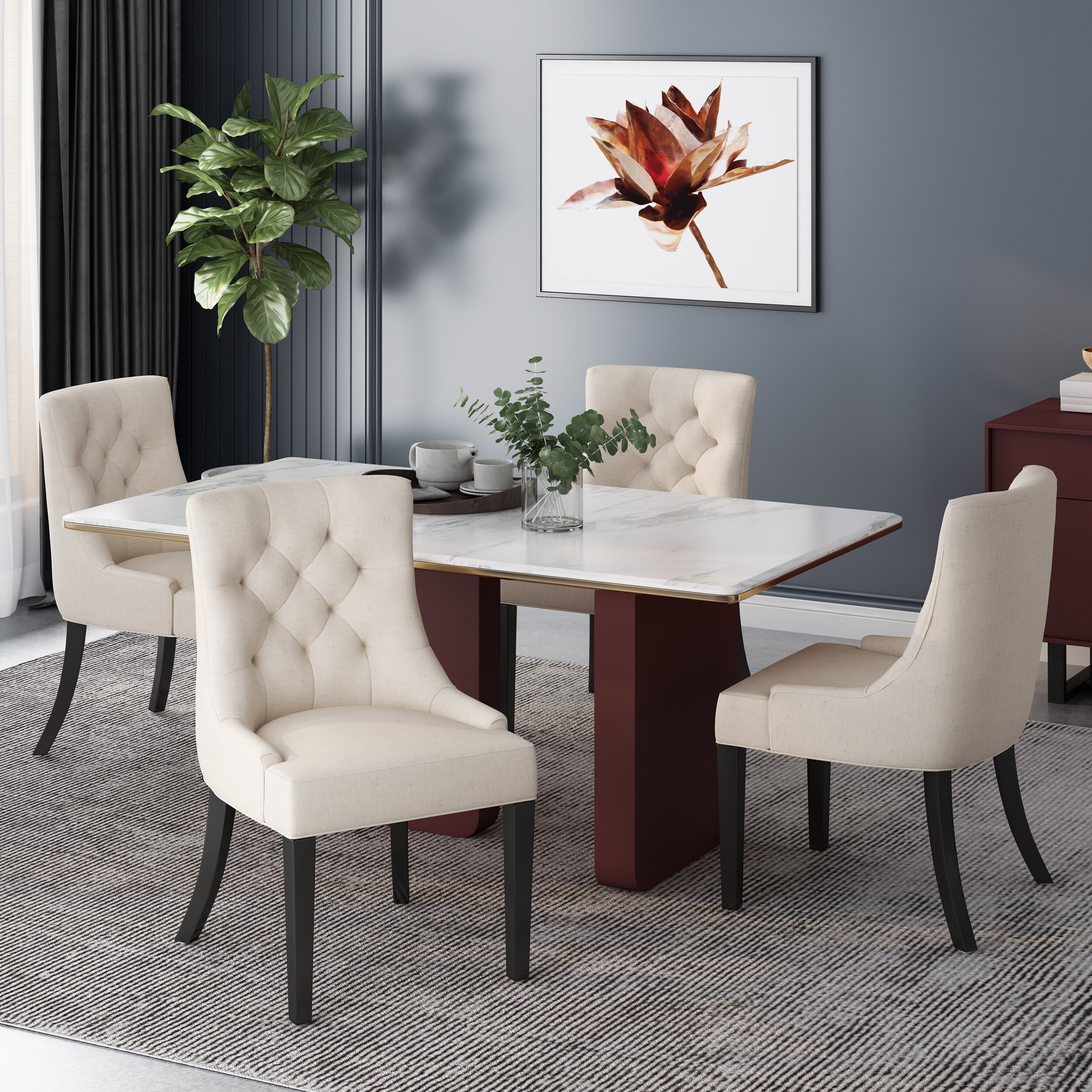 For a family dining room, your decor might be in keeping with the rest of your home. Go for a solid table and robust chairs, with good storage facilities in cupboards, dressers, and shelves.
If your dining area is part of an open plan kitchen, then decorate the whole room using the same style.
3. Dedicated
If it's more of a formal room, then you could make it that bit special, with quality wallpaper, wood or carpeted floor with a Persian rug underneath the table. A mahogany table and chairs for a traditional style always work.